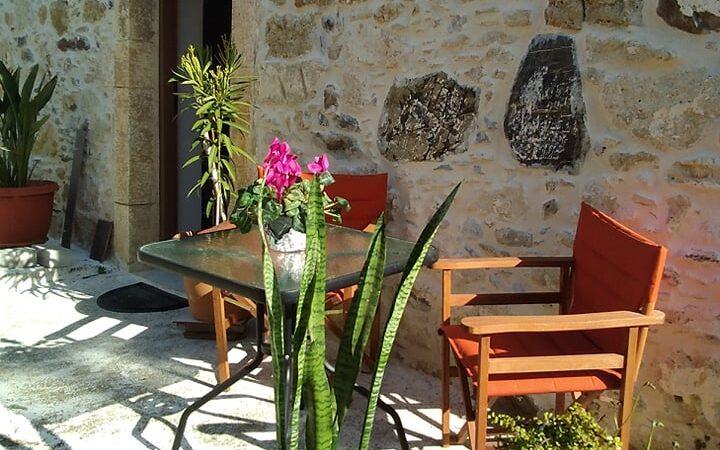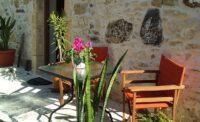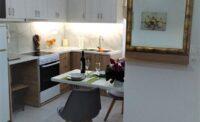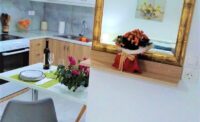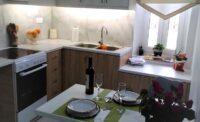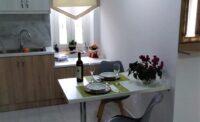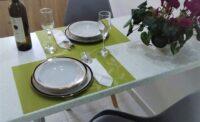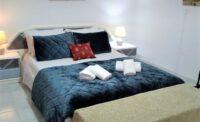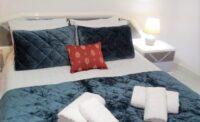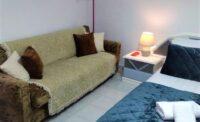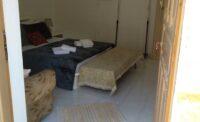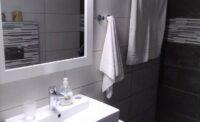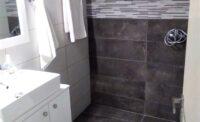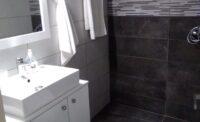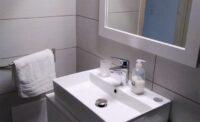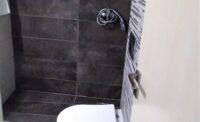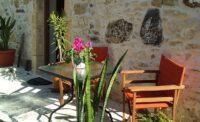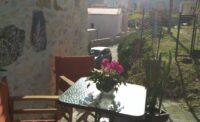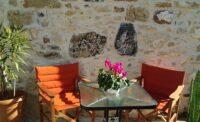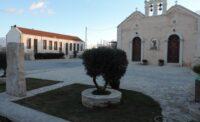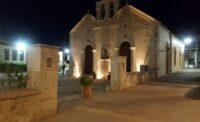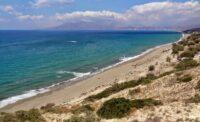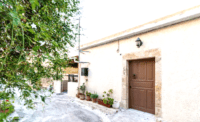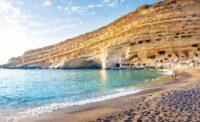 Available Persons

3 Adults

Room Size

35 m2

Price Per Night

50.00 €

Minimum Stay

1 day
Description
The apartment is at the South Crete at Sivas Village. It is studio with a double bed, a sofa bed, a full kitchen and a bathroom.
The apartment has everything you need to make breakfast, lunch and dinner.
You can enjoy your meals at the small yard.
In 2 minute walk takes you to our village where you can find 2 mini markets, butcher shop, Kafenions and tavernas.
By car it takes you about 10 minutes to reach the beaches of Kalamaki, Komo and Matala.
Studio "Marina" at Sivas village is in the outskirts of the village of Sivas. Nestled in a nice neighbour hood surrounded by stone houses. In 2 minute walk takes you to the village center. You will pass the beautiful orthodox church of Agios Yiannis and than reach the Platia with outside settings to enjoy a coffee or wine. It is a very lively place, specially in the morning when the locals get ready to work and have their greek coffee in the Kafenion. Sivas is a traditional stone village with a popular village square which has mini markets, tourist shops, tavernas, cafes, church, butchers shop. Sivas is located 8km from the nearest town of Moires and also 6km from several beach resorts (Matala, Kalamaki, Kommo), and easy driving access to local areas of interest. Ask on arrival for more details.
You can see it in Airbnb: https://airbnb.com/h/studiomarinasivas
You can see it in Booking.com : https://www.booking.com/hotel/gr/studio-marina-in-sivas-beautiful-village.el.html?label=gen173nr-1FCAsoXEIoc3R1ZGlvLW1hcmluYS1pbi1zaXZhcy1iZWF1dGlmdWwtdmlsbGFnZUgIWARoXIgBAZgBCLgBGMgBDNgBAegBAfgBA4gCAagCBLgChYSfngbAAgHSAiQ1N2E0OTYwZS03YjRiLTQ2ZWMtYjQ5Mi03YjI5ZjU5NTkwZDbYAgXgAgE&sid=4218772df519163ad4b1ca770422f0c7&dist=0&keep_landing=1&sb_price_type=total&type=total&
For any questions, please contact with us : [email protected]
The cordinates for the house is 35.018236, 24.810513
Α.Μ.Α. 00000389082
Services
fully equipped kitchen
sheets and towels
Laundry
Flat-screen TV
Coffee/Tea Maker
Free Wifi