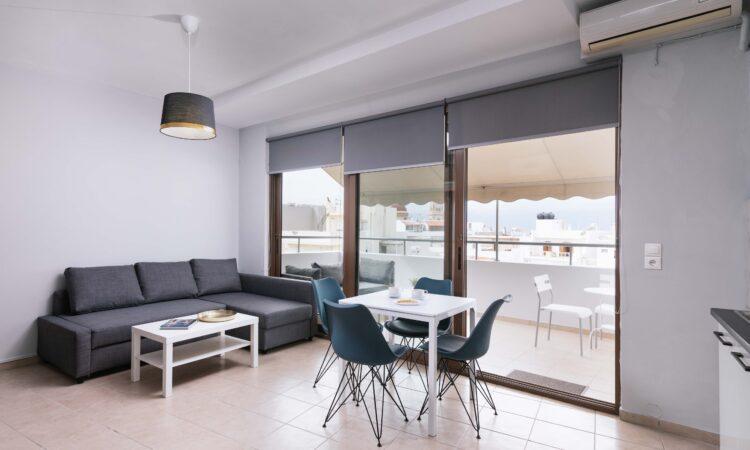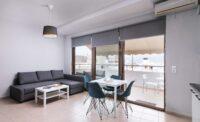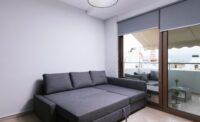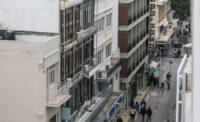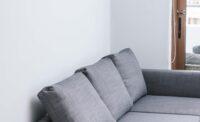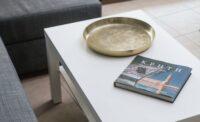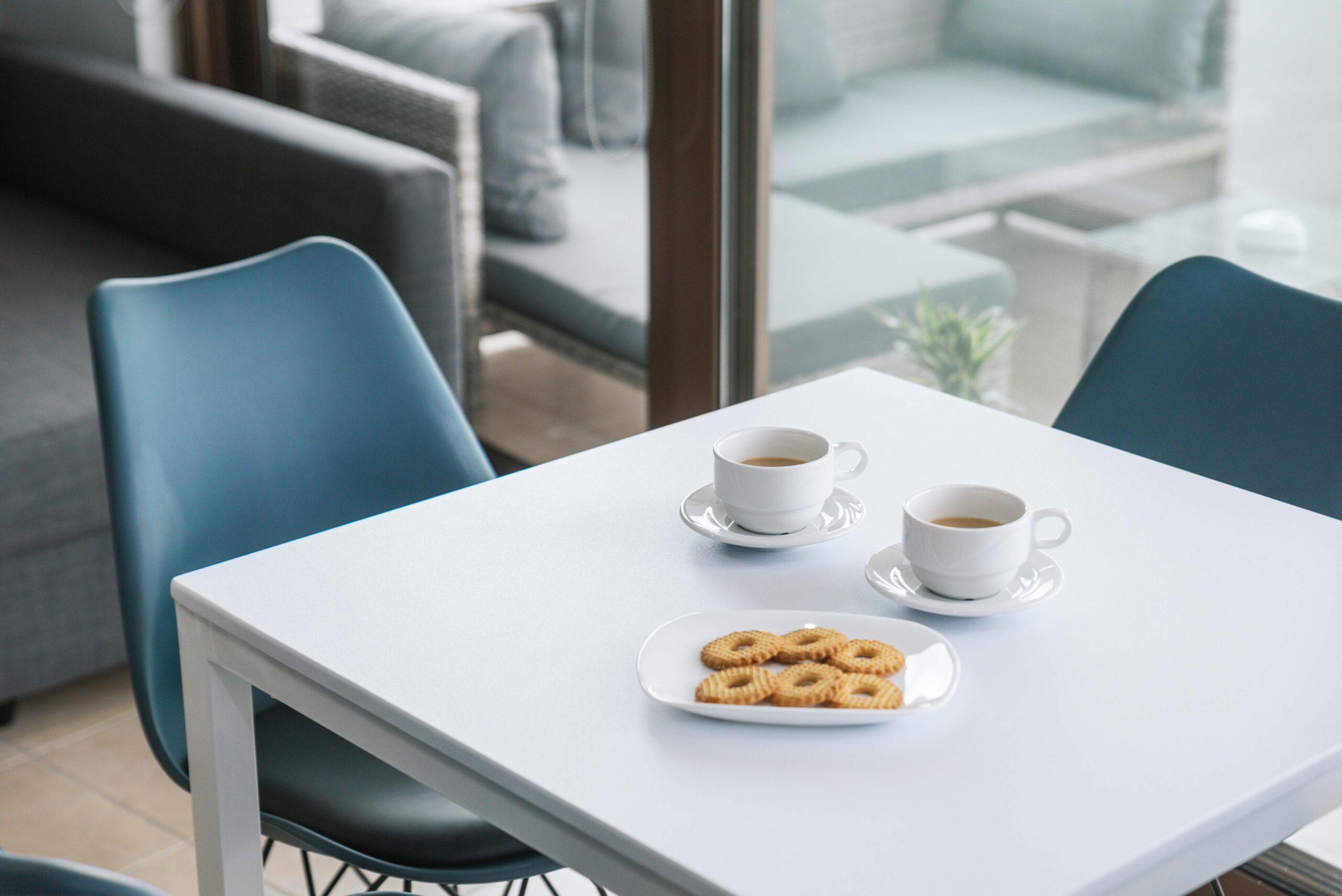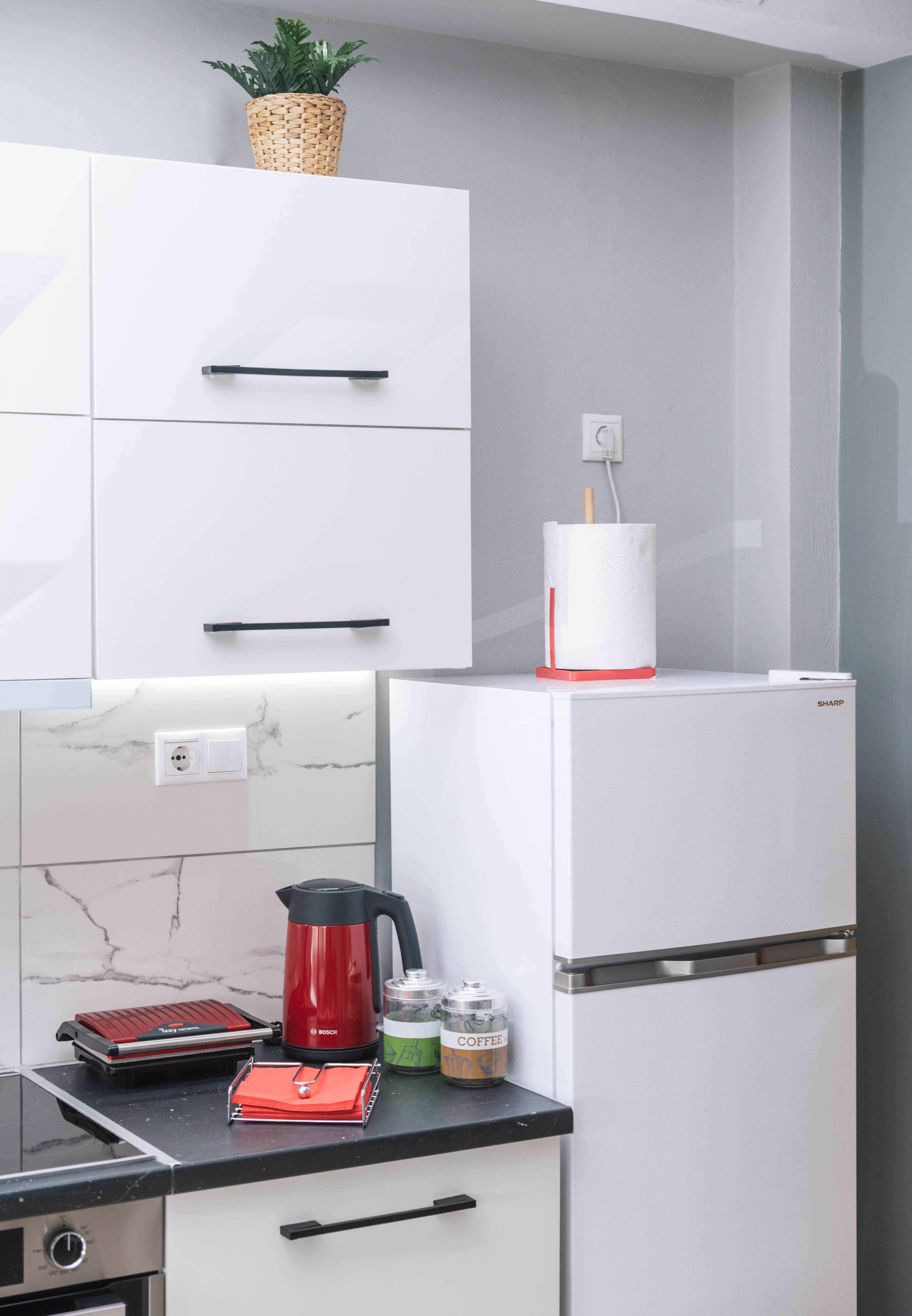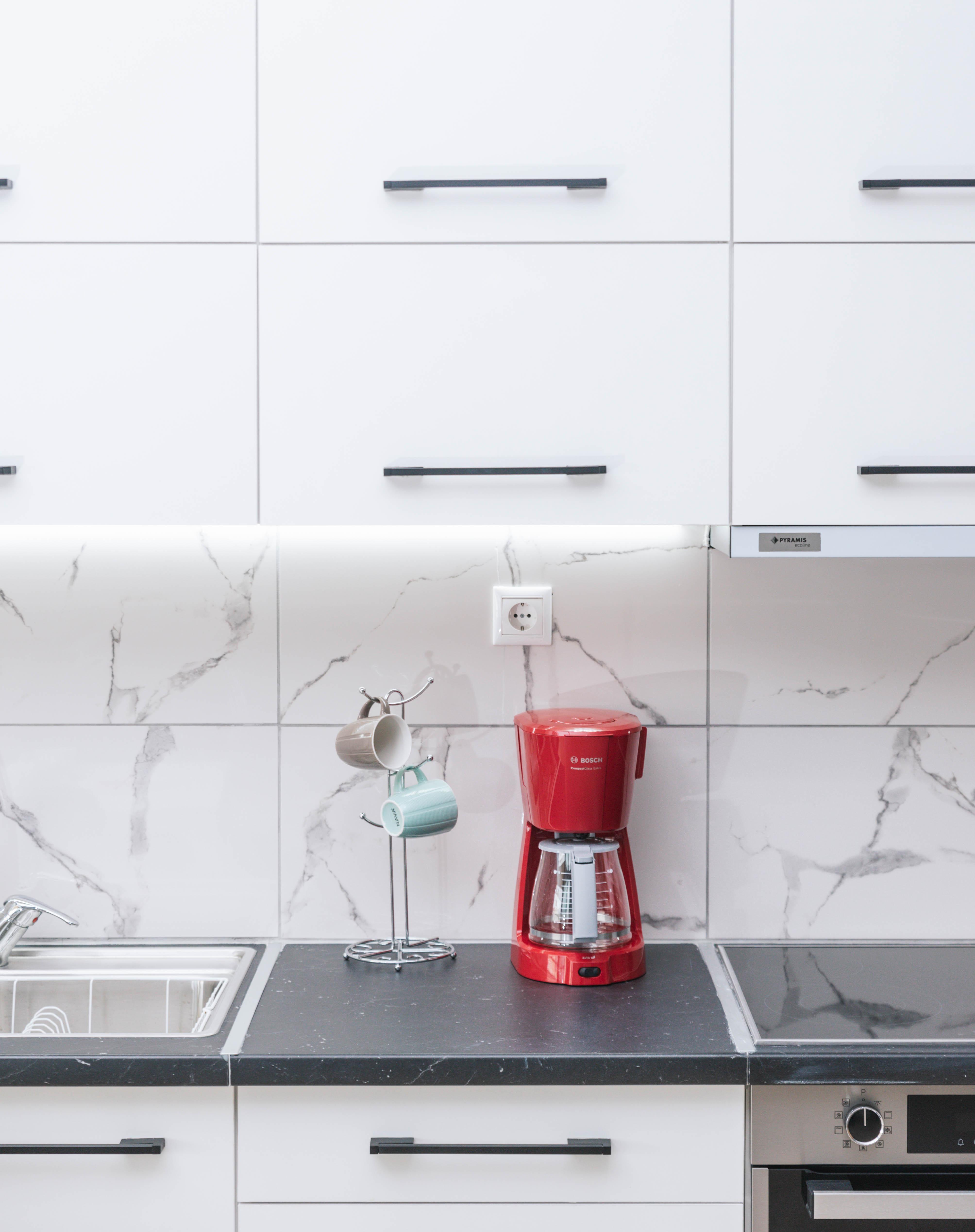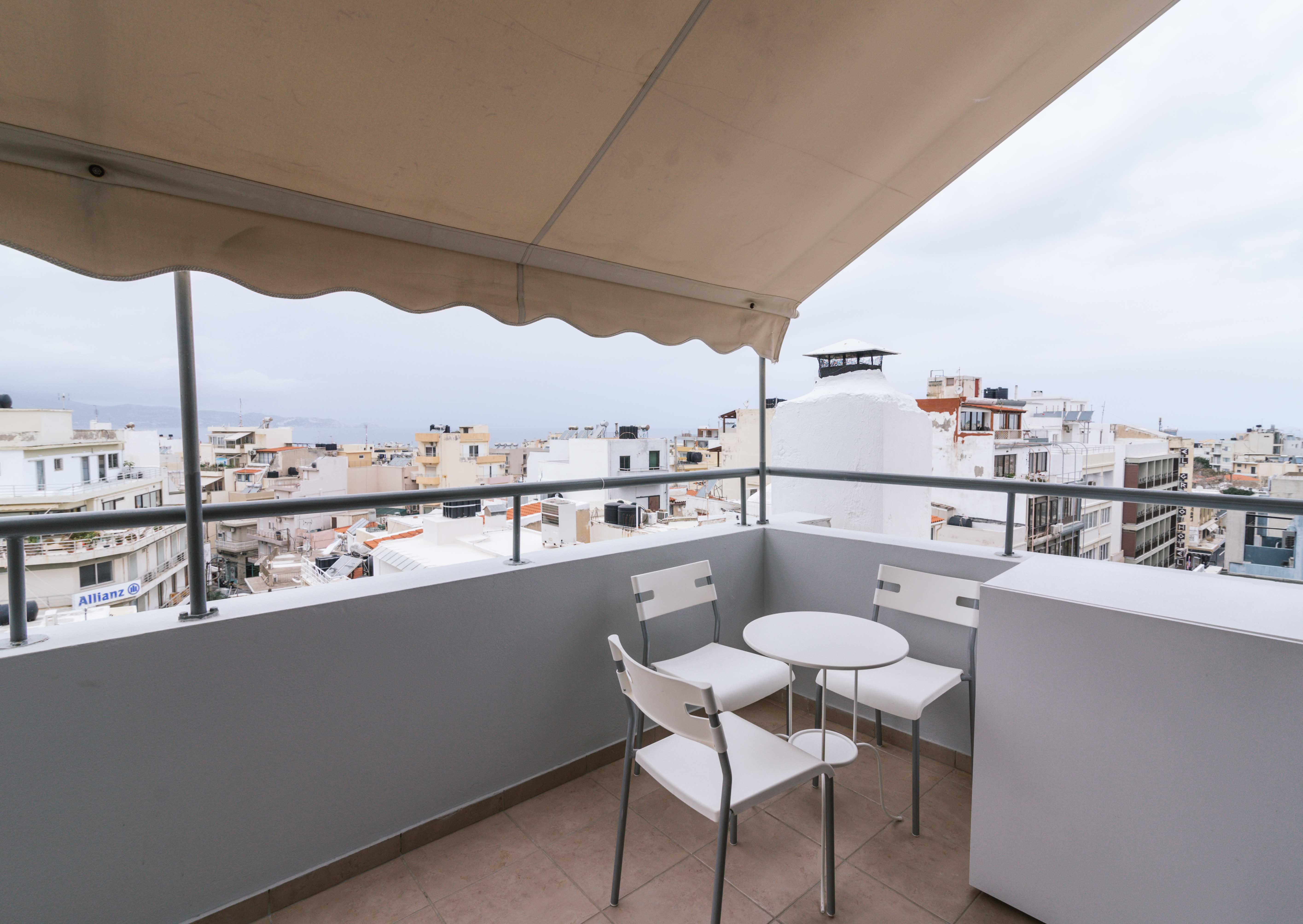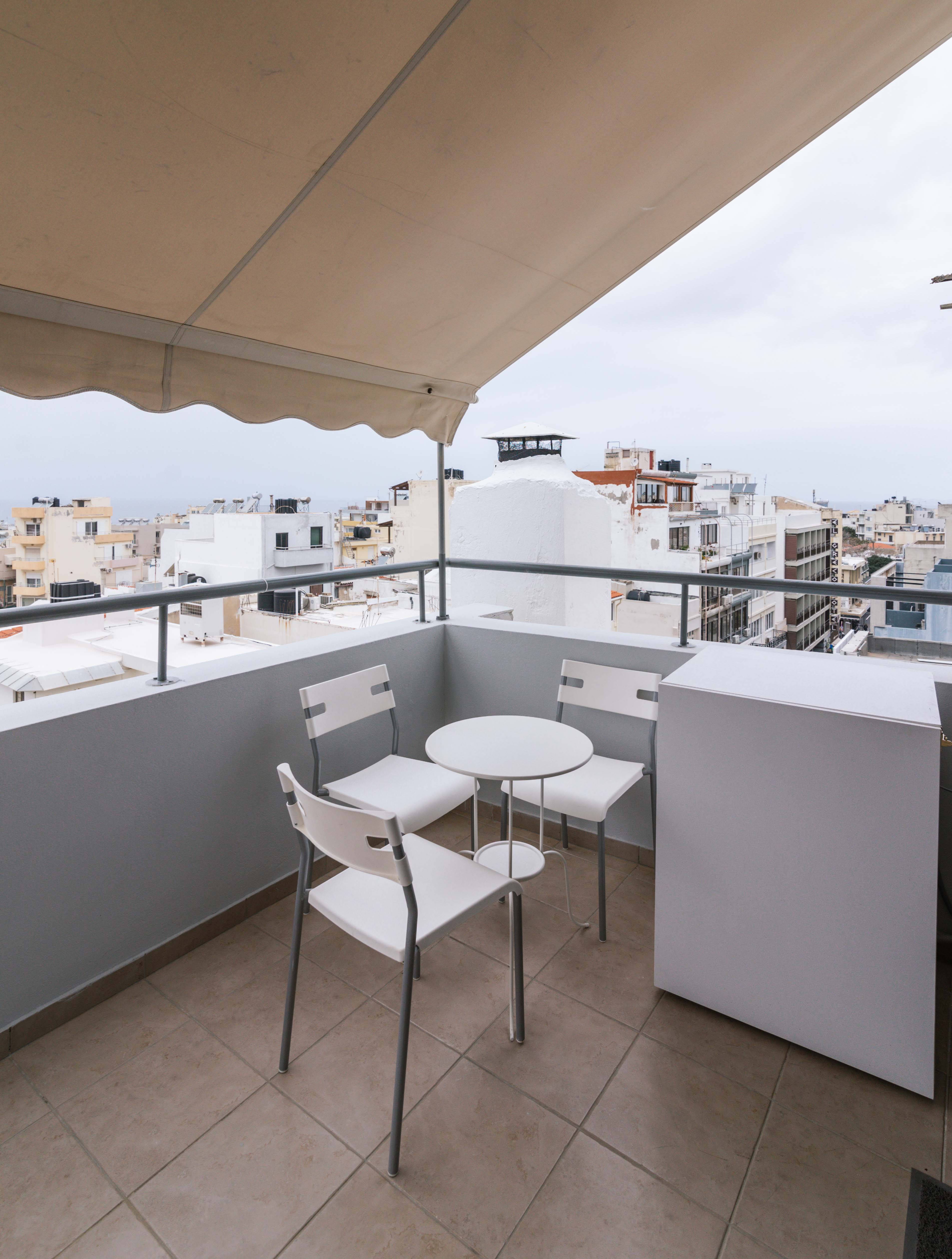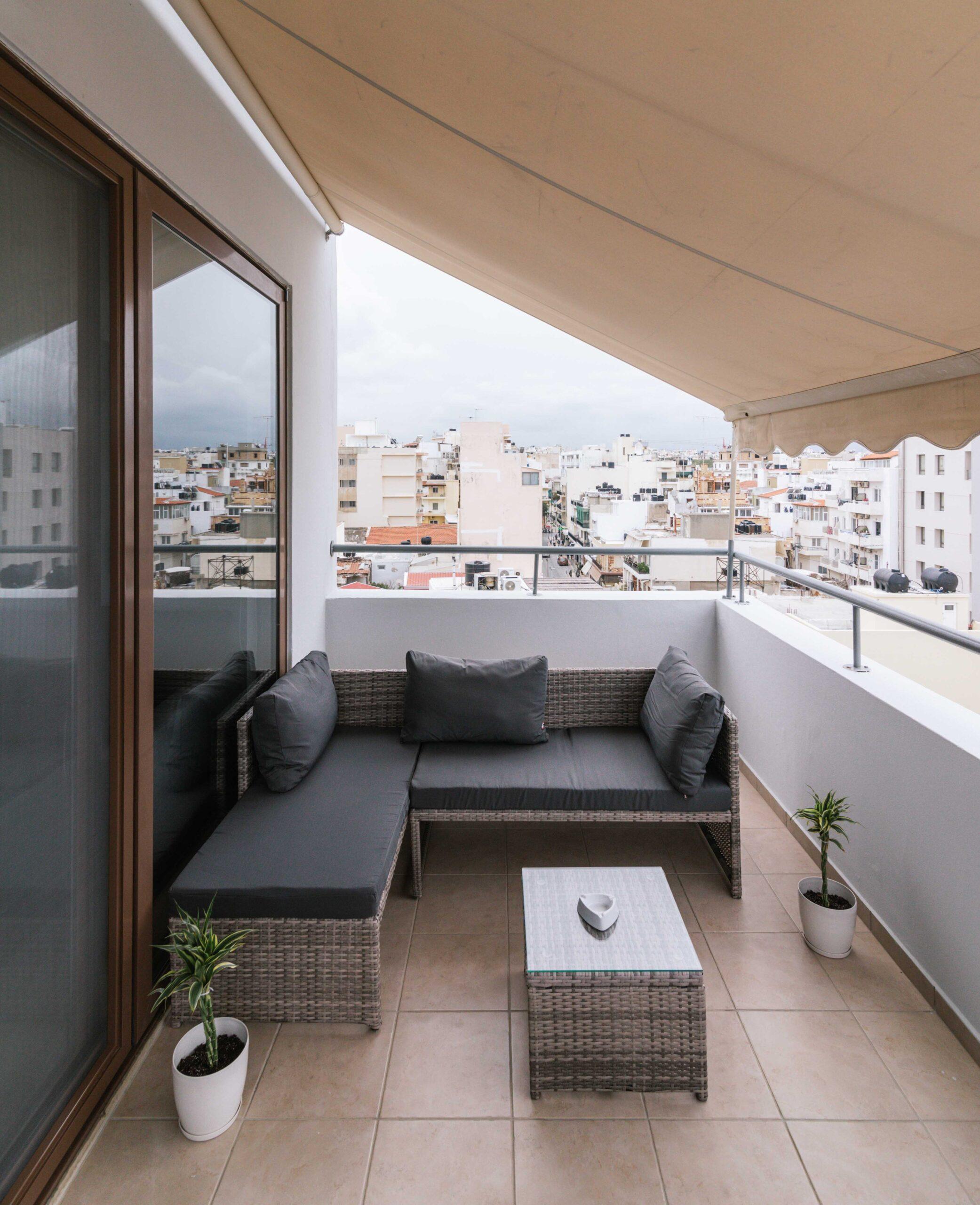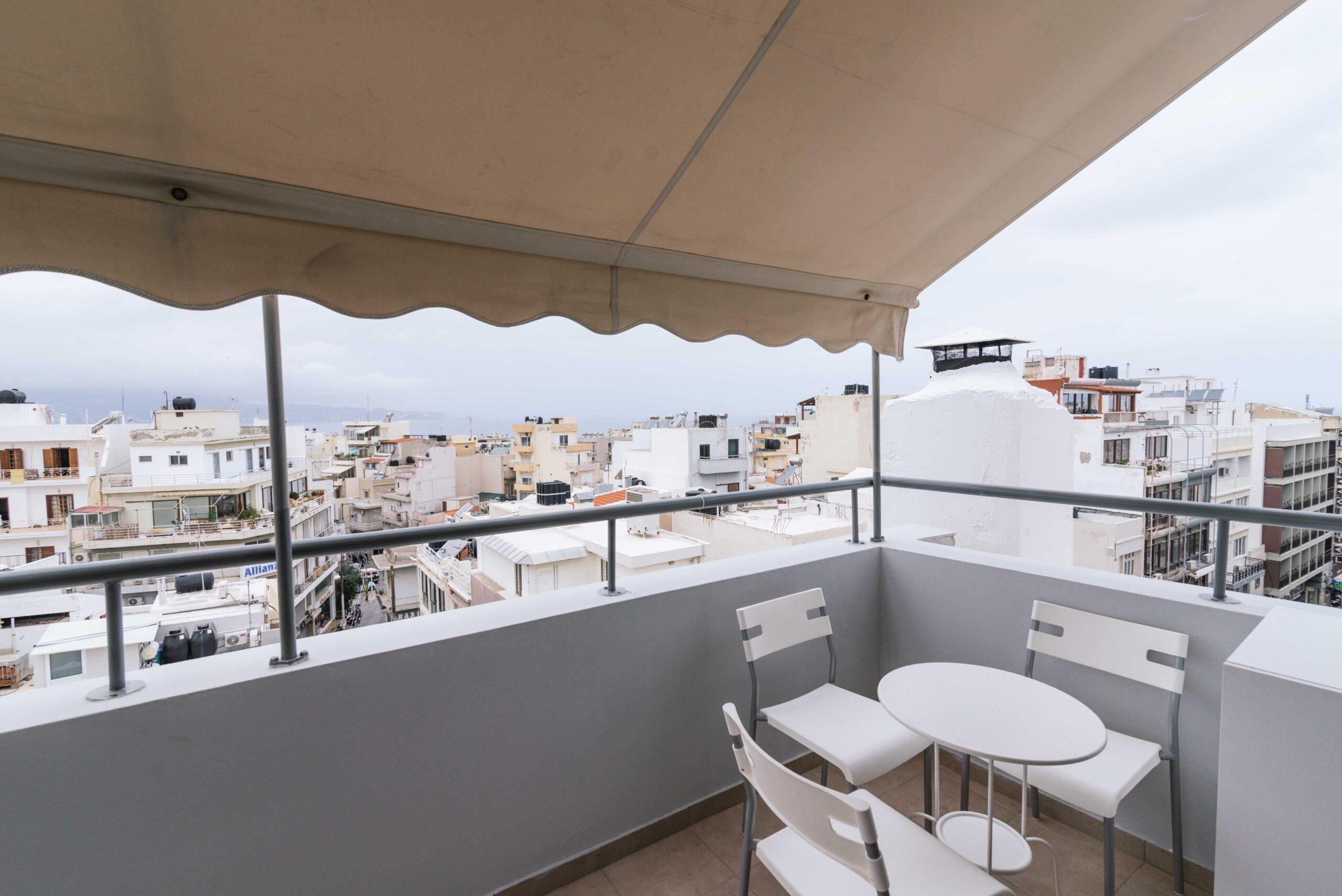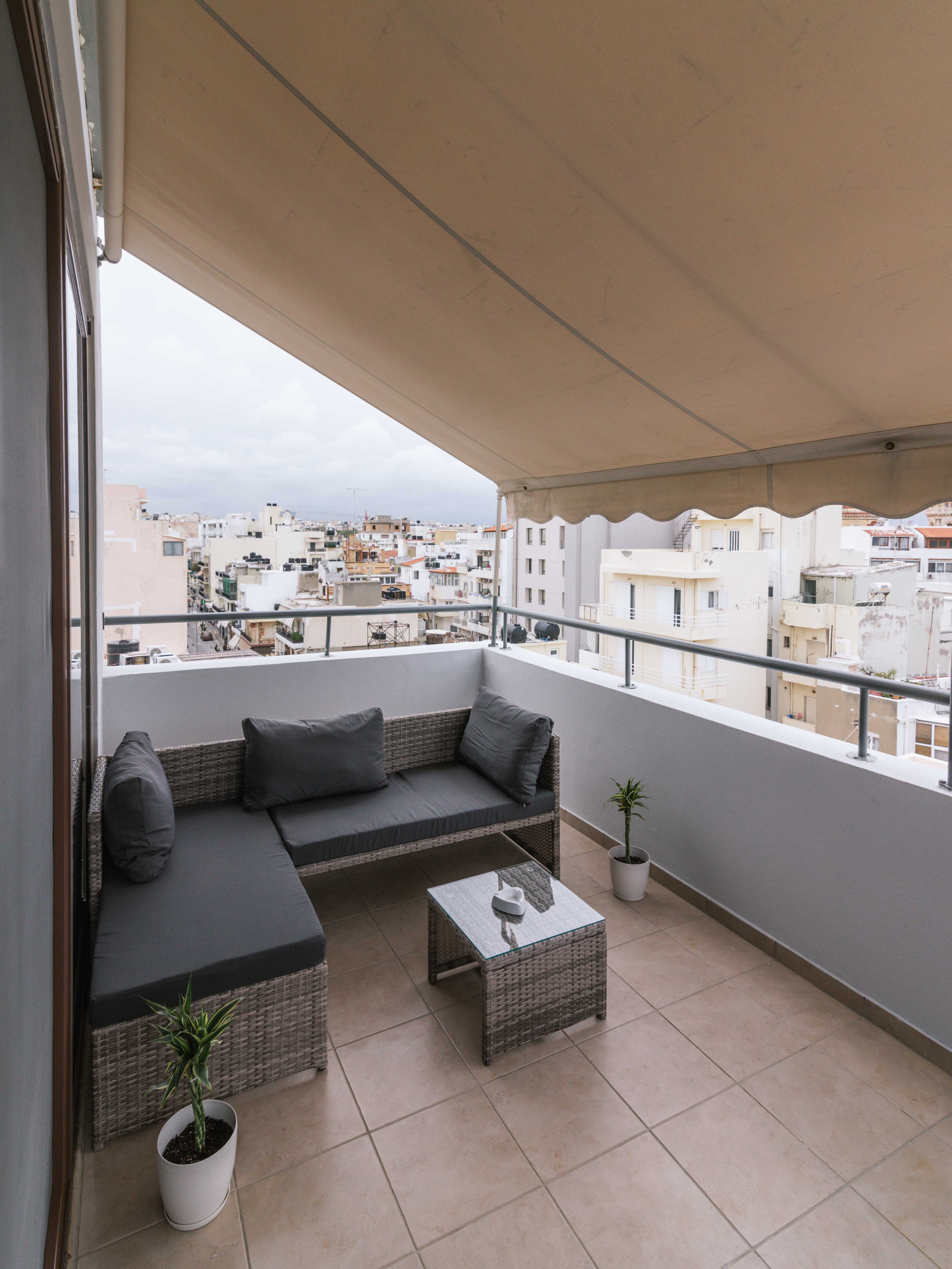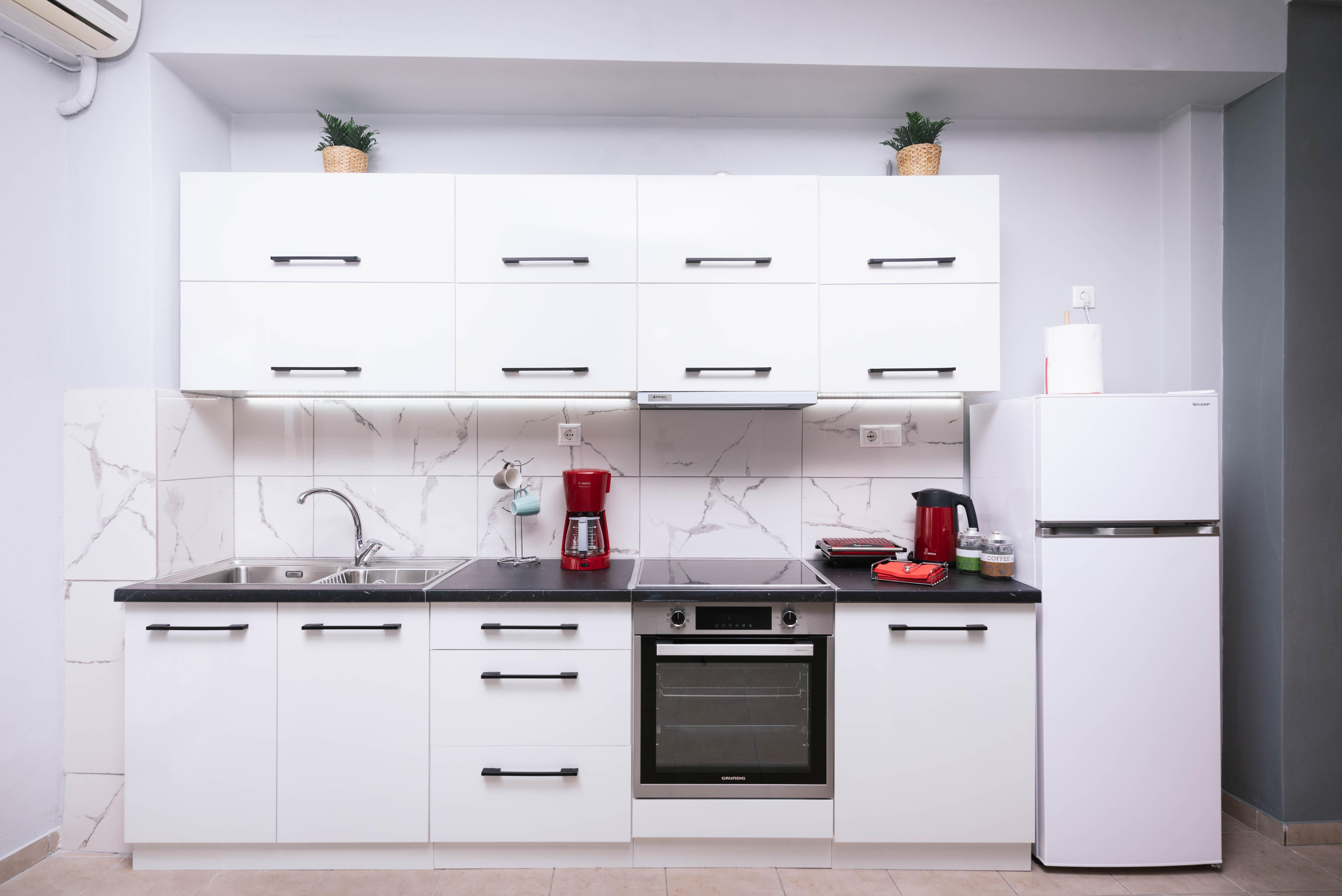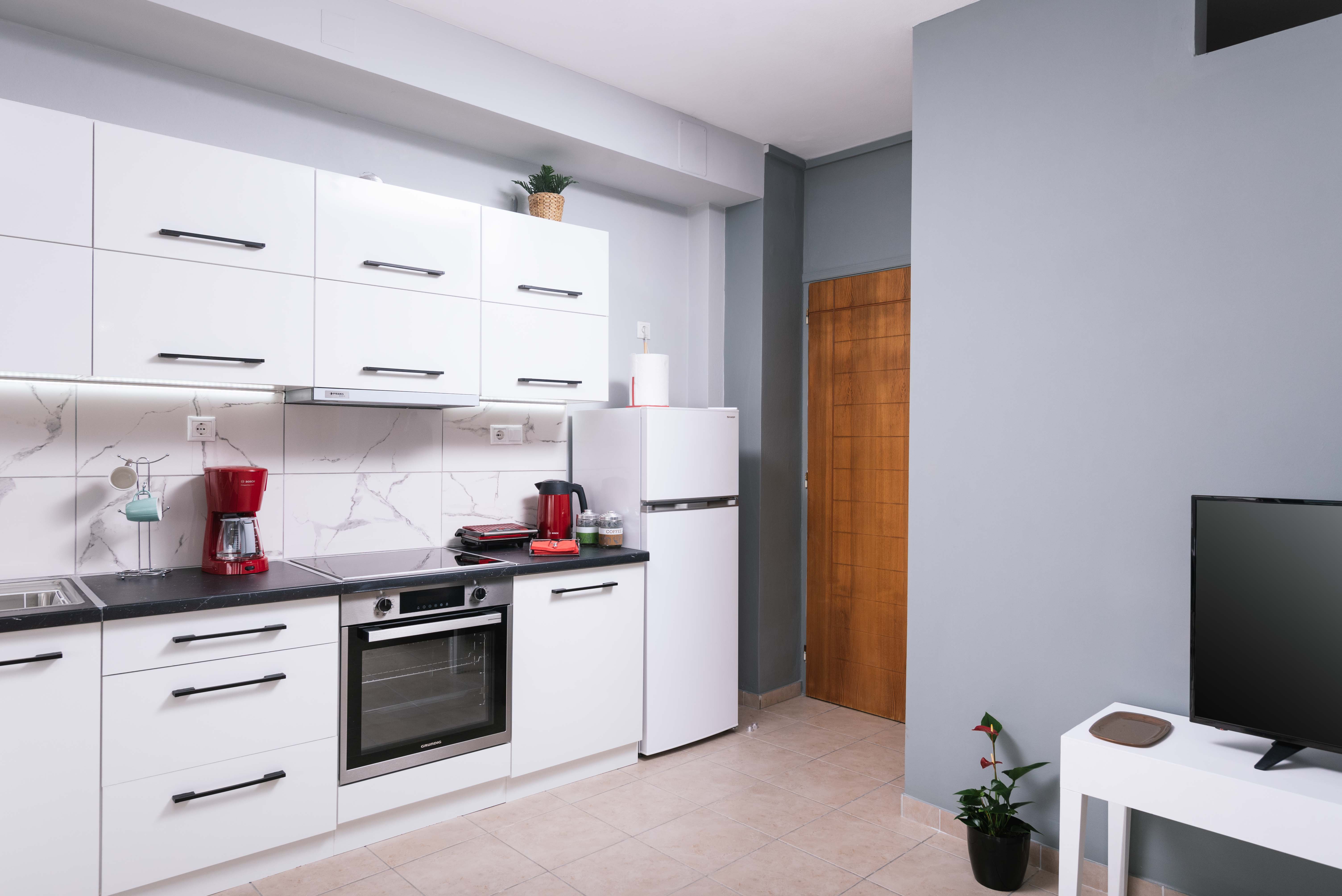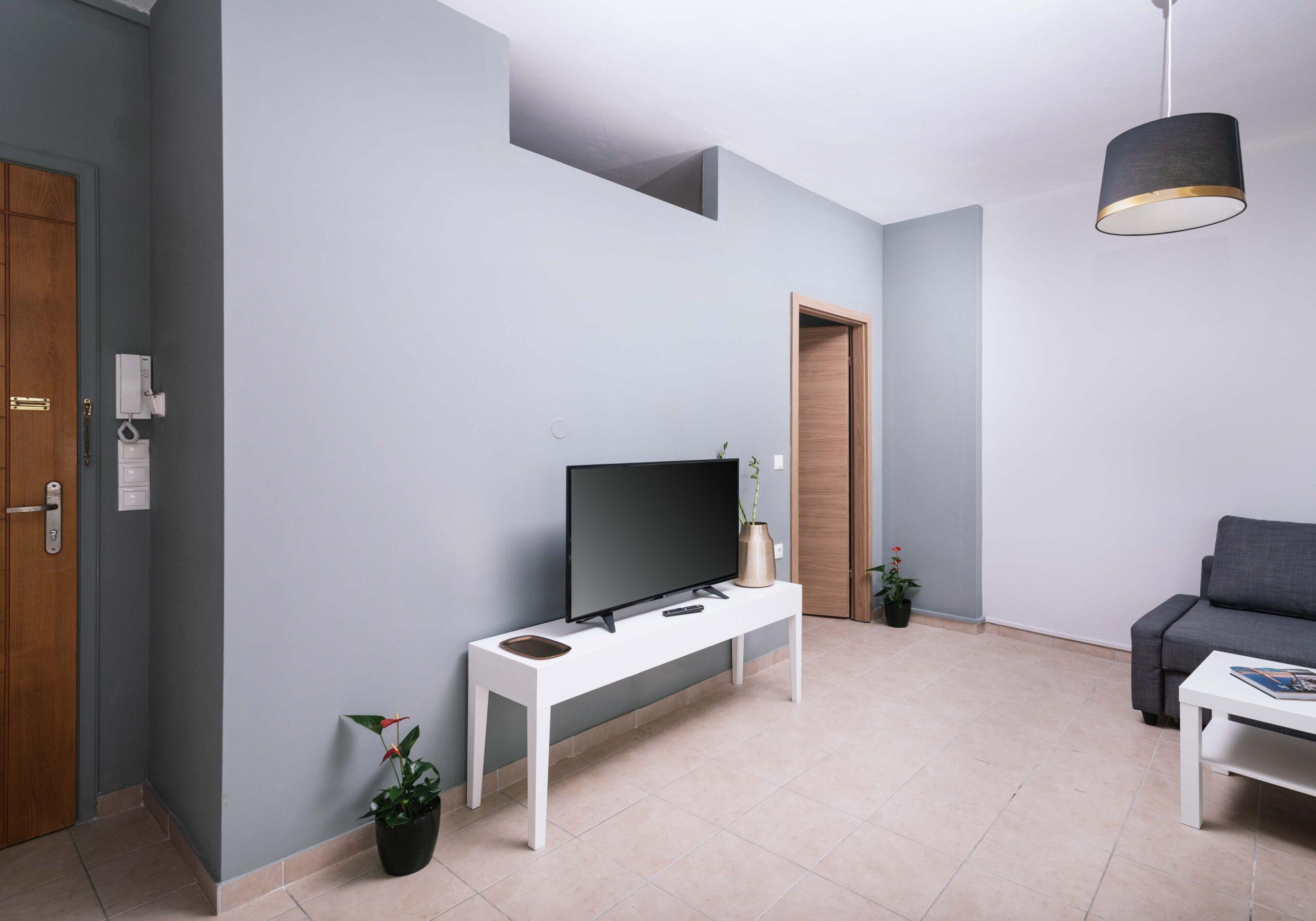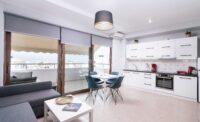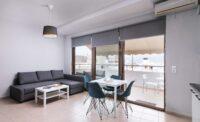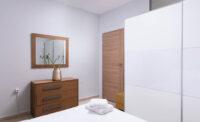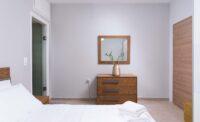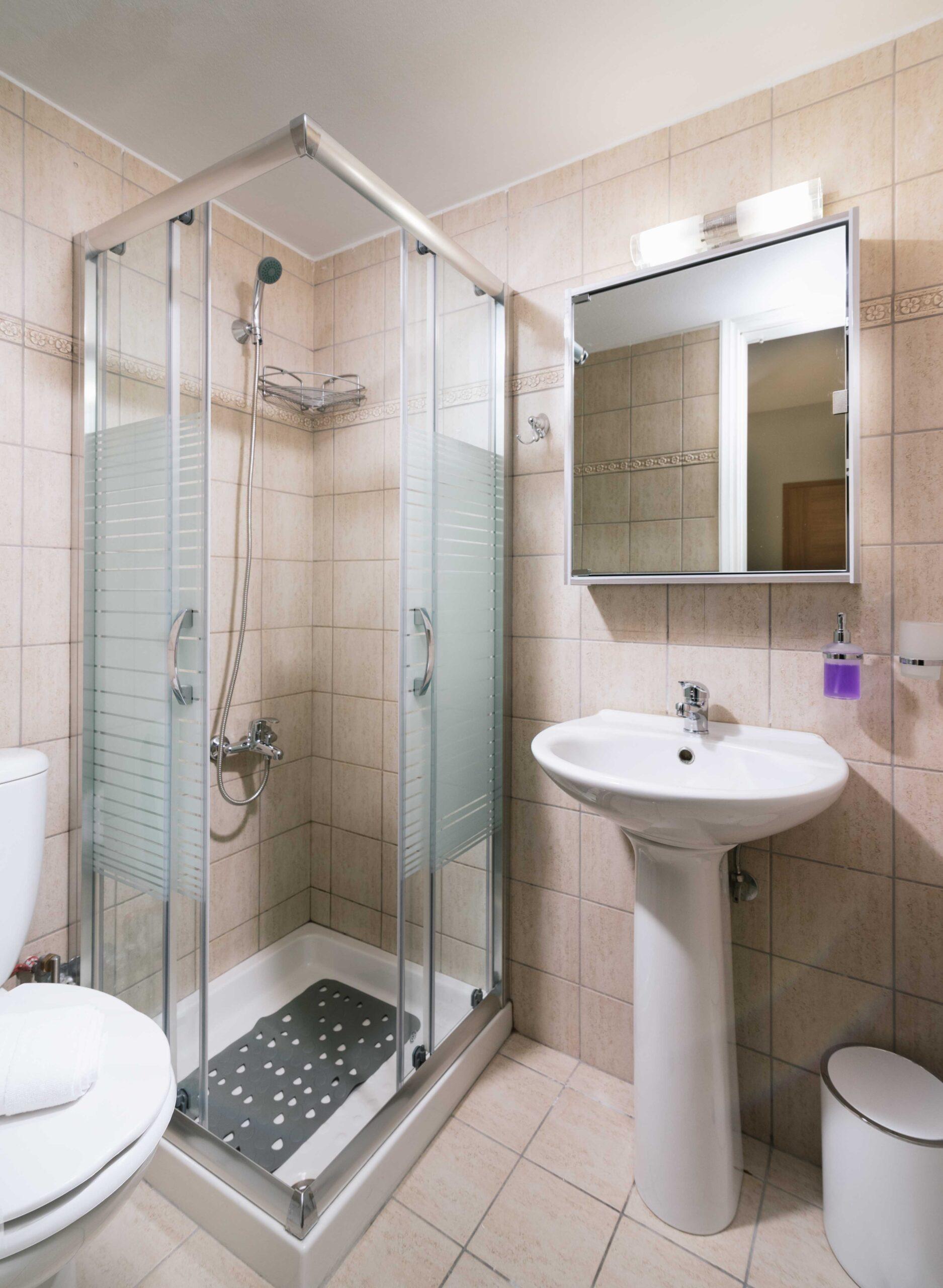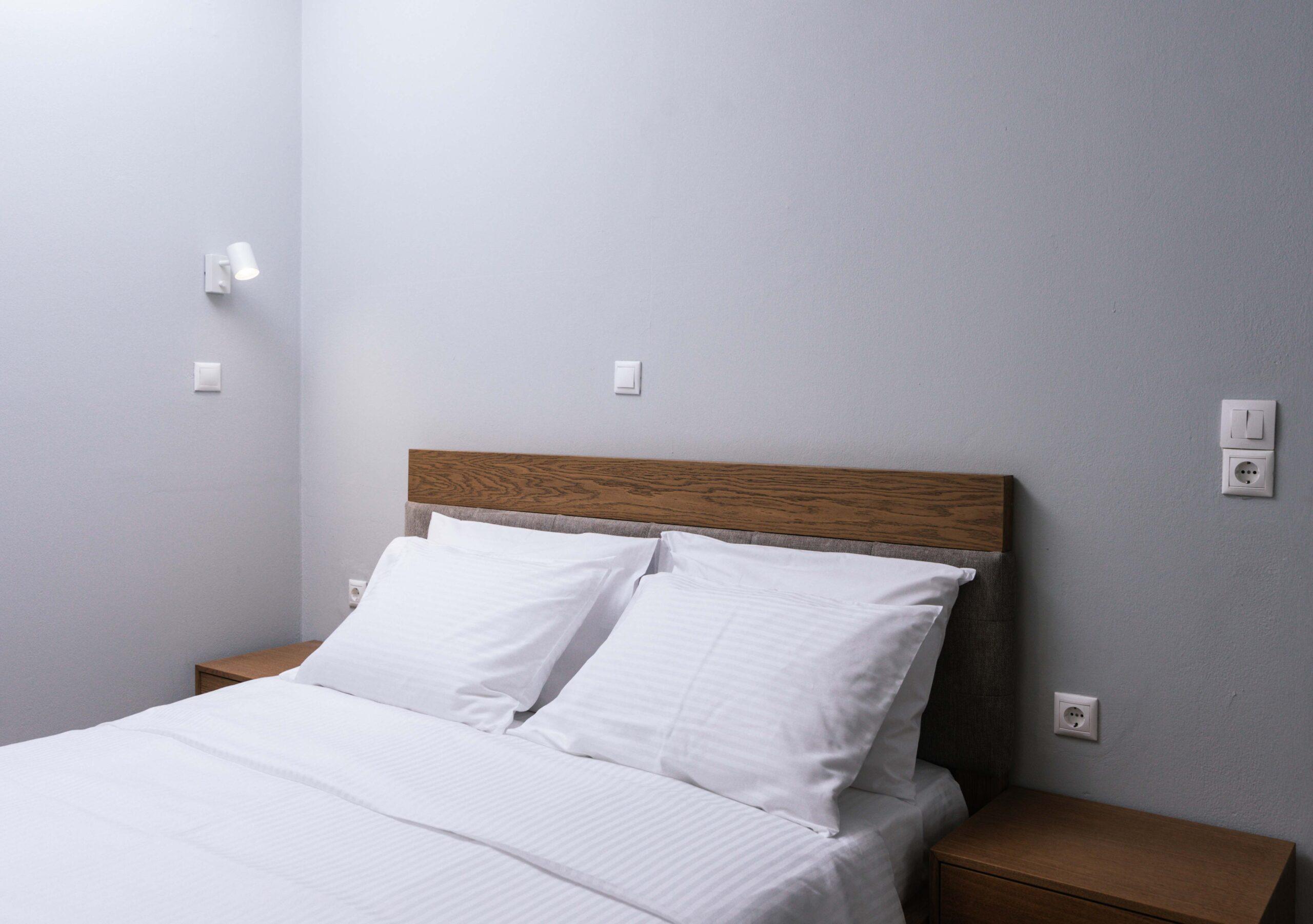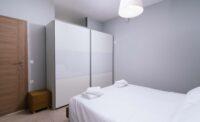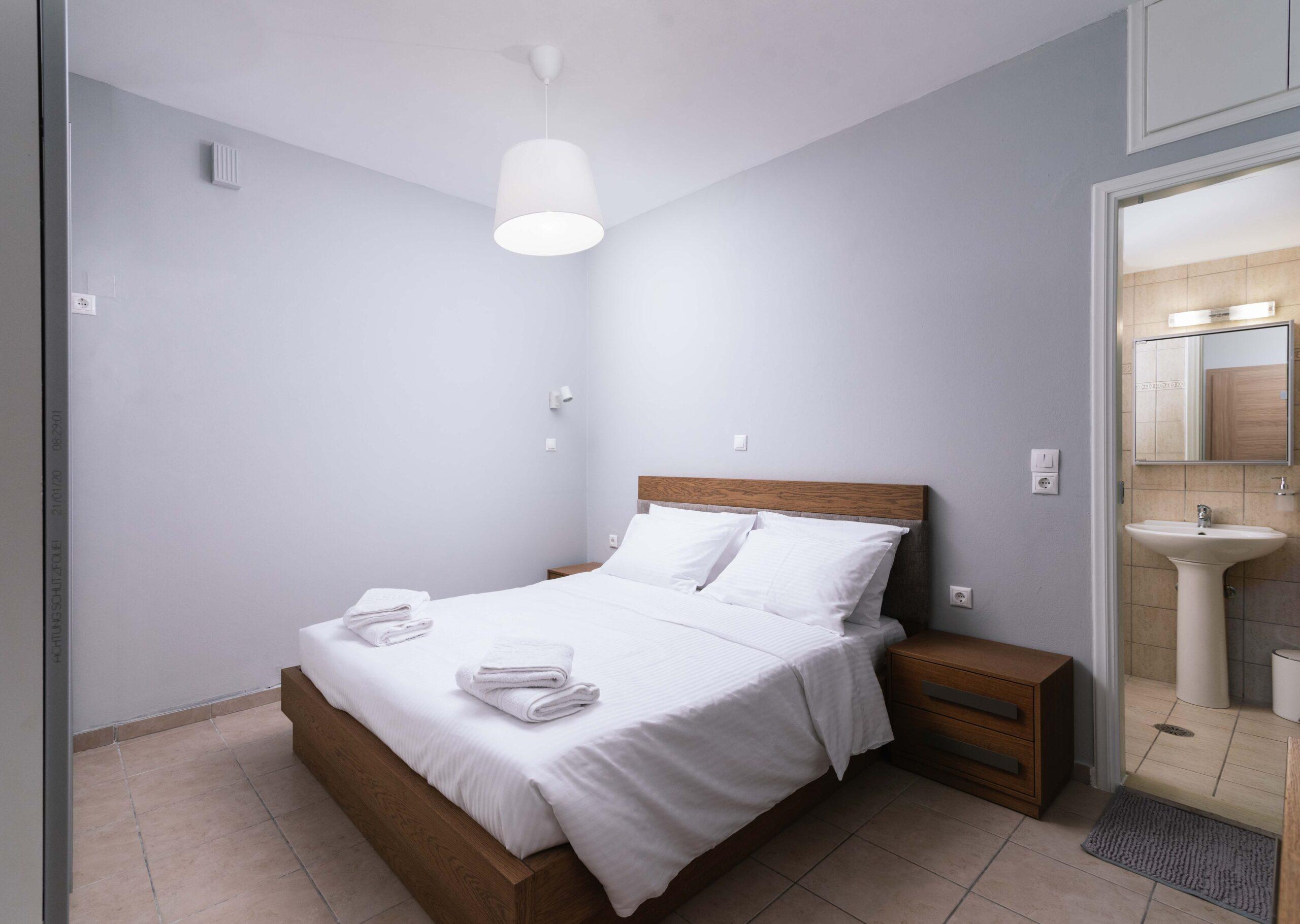 Available Persons

4 Adults

Room Size

55 m2

Price Per Night

100.00 €

Minimum Stay

1 day
Description
The Grekodes 1821 at the Heraklion city center. It is a new apartment at the 5th floor with elevator and fantastic view to the city and to the sea. Very near to the apartment there are: the archaeological sites, restaurants, super markets , bars and any shops you nead. It is located on the pedestrian central street of Heraklion city. No car required. If you come too late do not worry, we have a nice welcome with fruits, honey, tosts, butter, coffee, Cretan oil, and bottles of water.
The apartment is that you want, exactly at the Heraklion city center. There is one bedroom with one double bed, a living room with a sofa bed for 2 people, full equipment kitchen, bathroom and washing machine. There is a balcony with a fantastic view which you can enjoy your coffee, your lunch or your dinner. Around from here there are many places which can visit and you can enjoy the Heraklion city without a car.
Heraklion is the capital of Crete and one of the Mediterranean region"s most fascinating and vibrant cities. It is full of places to discover. With the current efforts to open up the wonderful mediaeval city centre, it speaks to us of a past full of history and great events that reflect its location at the crossroads of three continents.
The city is also the commercial and technological centre of the island. It has a strategic geopolitical position in the south-eastern Mediterranean Sea connecting three continents and many different cultures.
It offers a wealth of museums, a summer-long arts festival, historical sightseeing, amazing nightlife and events throughout the year. Whatever the purpose of your visit, your stay in Heraklion will be one to remember.
The Lions Square it offers information and useful links to city services, activities and places of interest.
Coming to Heraklion for the first time, the visitor nowadays may be somewhat surprised by the changes that are taking place in Crete"s capital city. Heraklion is celebrating its rich history and moving onwards to a future full of potential.
You can enjoy walking in one of the most historically and socially fascinating cities facing the Mediterranean, on streets free from traffic noise and rush. The city has opened up in so many ways, making the city a place of discovery.
Heraklion has faced many challenges over the years in its attempts to improve transport infrastructure, the condition of its roads and the sheer volume of cars. The Municipality has instigated several programmes of redevelopment for the city centre and the historic Old Town, integrating traffic management into an overall policy to produce a cleaner, more attractive city for future generations.
You can see it in Airbnb: https://airbnb.com/h/grekodes1821
You can see it in Booking.com : https://www.booking.com/hotel/gr/grekodes1821.en-gb.html?label=gen173nr-1FCAsoXEIMZ3Jla29kZXMxODIxSAlYBGhciAEBmAEJuAEYyAEM2AEB6AEB-AEDiAIBqAIEuALZz_mhBsACAdICJDkwZDI1NzczLTQ3ZWQtNDg4Ny05MGEyLWE0OGZkODQ2MzJlYtgCBeACAQ&sid=b417c04fb5b904ec2c701442010d475e&dist=0&keep_landing=1&sb_price_type=total&type=total&
For any questions, please contact with us : [email protected]
A.M.A. 00001921572
Services
fully equipped kitchen
sheets and towels
Laundry
Flat-screen TV
Coffee/Tea Maker
Free Wifi