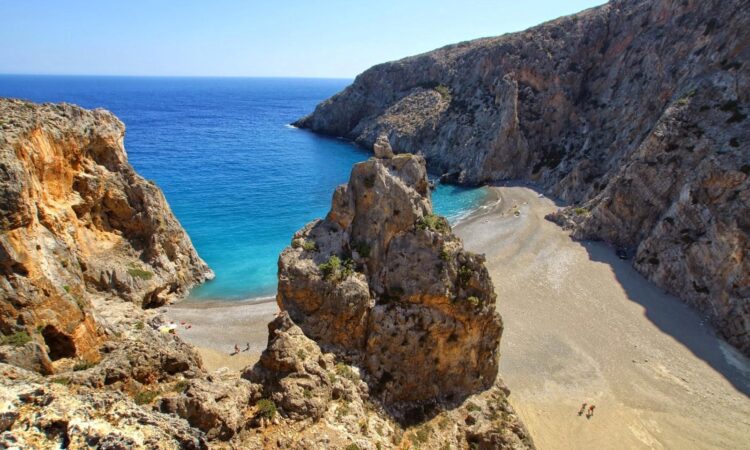 Excursion to Agiofarago Gorge
Agiofarago Gorge is located in south of Crete. The name Agiofarago means Gorge of Saints and is taken after the hermits who formed the most important hermitage in Central Crete, since the early Christian Times, after Saint Paul passed from the area. According to a legend, three hundred hermits lived here in absolute isolation from each other. They met only once a year in the cave of Goumenospilio and counted themselves to see who had died the previous year. There is a parking which can stop the car and the time it takes to hike in the gorge from the parking to the sea is around 30 minutes and the length is about 1,5 klm. At the end of the gorge we will meet the church of Sain Anthony which is very old church. Τhe gorge ends at incredible beauty beach  where you can swim in the clear blue waters of the Mediterranean.
You can ask us for the price.