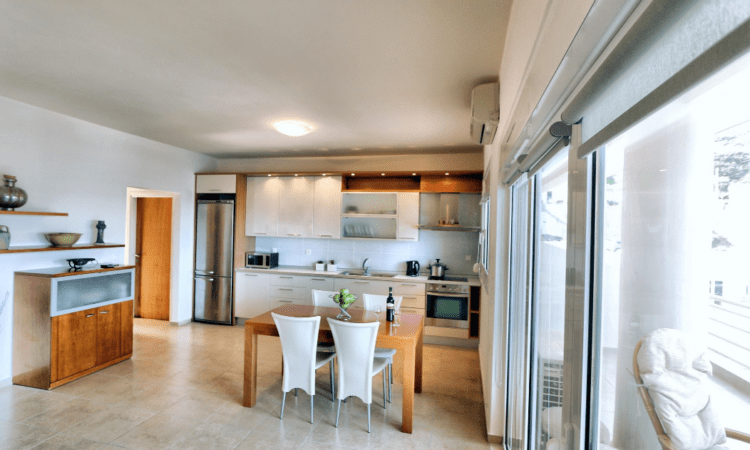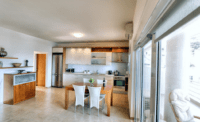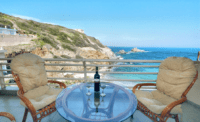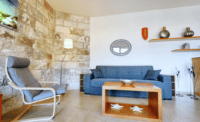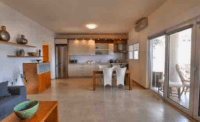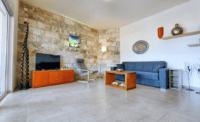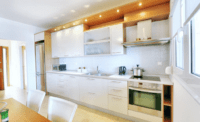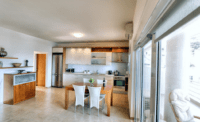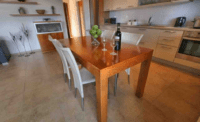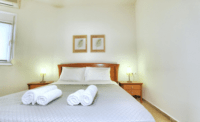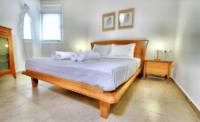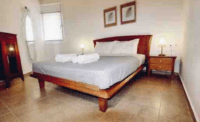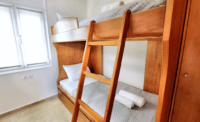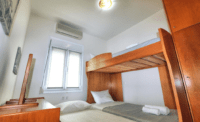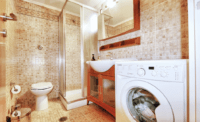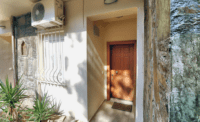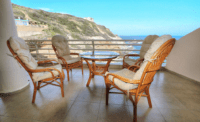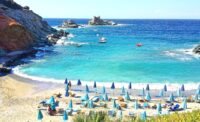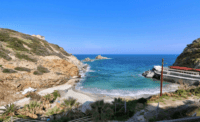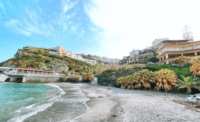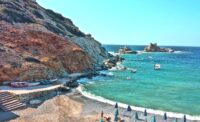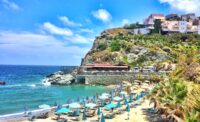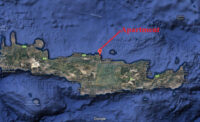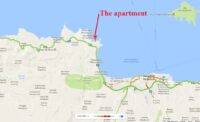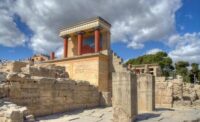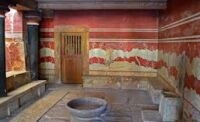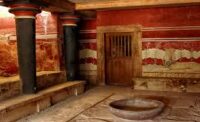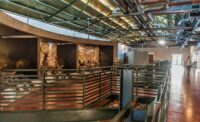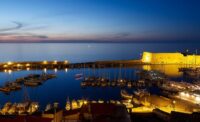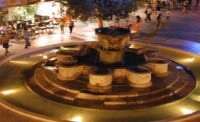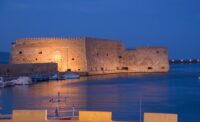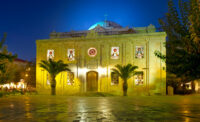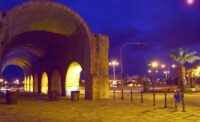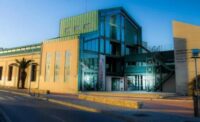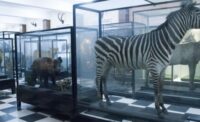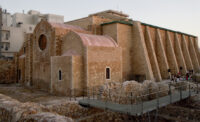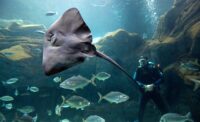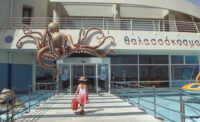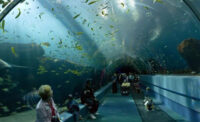 Available Persons

5 Adults

Room Size

90 m2

Price Per Night

115.00 €

Minimum Stay

1 day
Description
The "Eleni" luxury house which meets the expectations of customers who wish a stay in a space on the sea. It has 2 bedrooms 1 bathrooms. The house is a new construction with modern style, huge space in the living room and the dining room where they can enjoy their meal and relax on the couch. Great kitchen to have the opportunity to cook. Outside a large terrace with dining where you can enjoy also the coffee or dining with breathtaking views of sea and mountain.
The location is perfect as it is only 1 minutes walking away from the Made beach and very close to Ligaria beach and also 19 km away from Heraklion city center. The house is 90 square meters and has an amazing view and can fit up to 5 people, consisting with all the furniture needed for a house. The house has one bedroom with one double bed and an other bedroom with 3 beds.
Made, pronounced "Mathvay" is a tiny village by the sea, about twenty kilometres from the centre of Heraklion. A few notable people live here year round, most keep summer homes. Swimming is good here – the bay is partly protected from the open sea. At the end of the beach bar scuba diving, jet-skis and other water sports are offered. Relax and sunbathe, paint, write and enjoy the beach. Made is one of those hidden places, generally quieter than beach areas close to Heraklion, but with the facilities (if you include Lygaria and Agia Pelagia) that make spending days here a pleasure. You can rent a car (recommended) and explore from a pleasing base camp. The beach is kept clean and free of debris during the April-October season.
You can see it in Airbnb: https://airbnb.com/h/eleni-sea-view-luxury-house
You can see it in Booking.com: https://www.booking.com/hotel/gr/eleni-sea-view-luxury-apartment-in-mades.el.html?label=gen173nr-1FCAsoXEIoZWxlbmktc2VhLXZpZXctbHV4dXJ5LWFwYXJ0bWVudC1pbi1tYWRlc0gIWARoXIgBAZgBCLgBGMgBDNgBAegBAfgBA4gCAagCBLgCjuCengbAAgHSAiRmYzBlOTg0Yy1jZTFjLTRjNDctOTA2Zi1mZGMxMjgyNTdjYjHYAgXgAgE&sid=4218772df519163ad4b1ca770422f0c7&dist=0&keep_landing=1&sb_price_type=total&type=total&
For any question, please contact with us : [email protected]
A.M.A. 00000582520
Services
Coffee/Tea Maker
Parking
Free Wifi
Flat-screen TV
Laundry
Satellite TV
fully equipped kitchen
sheets and towels